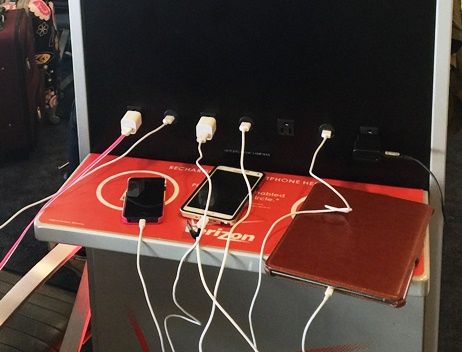 For a very long time, gadget users benefited from the convenience of charging with ease, thanks to the cheap and plentiful replacement USB chargers and cables available in the nearest stores in your place. However there's a downside to buying these generic USB chargers and cables over the pricier, official versions – they can pose a serious threat, not only to our devices but to ourselves.
Cheap USB cables and chargers have a tendency of falling under the category of 'defective products', so it's important that you make yourself aware of the dangers so as to avoid injuring yourself or causing a lethal accident. Cheap and generic USB chargers and cables can be found in convenience stores, even on online shopping sites and these cheap USB chargers pose very serious dangers that include the following:
Some chargers were subject to a fire hazard recall in July that year, involving 224,000 other units. The chargers contained lithium-ion batteries, which were associated with overheating and fire cases. Furthermore, a spokeswoman for the National Institute of Technology and Evaluation (NITE) points out that "The terminals inside the connectors can become twisted or deformed and interrupt the flow of current. Sweat, liquids, and small debris or dust can also cause short circuits and fire". Overall, cheap phone chargers and cables are seen as a fire risk in Japan as they can dangerously overheat when used to recharge smartphones and tablets, and can also cause a fire when kept in dusty, moist areas.
According to some report, an Australian woman died from apparent electrocution after using an unbranded USB phone charger purchased from a random stall. The woman was wearing headphones and holding her laptop at the time of death and was found with burns on her ears and chest, suggesting electrocution. The chargers, power boards, and travel adapters sold by the stall didn't have Australian Safety Standards markings, such as the manufacturer and serial number. They were also not certified for sale in this country. This incident highlights the dangers of using uncertified phone cables and AC wall chargers. Paying a few extra dollars for a certified, brand name charger that meets Safety Standards not only makes sense in the long run but could potentially also save your life. A charger has hundreds of volts internally, so if it doesn't have proper insulation installed then it can cause electrocution.
Apple's USB cable, the 'lightning cable', is made with authentication chip that's reverse-engineered by third-party manufacturers in order to make their own lightning cables work. Some no-name manufacturers are also selling their own 'lightning cables' for only a few dollars. In recent reports, however, that third-party lightning cables can damage or fry parts of your iPhone or iPad's logic board, or kill its battery. Many third-party lightning cables also use low-quality wires that aren't properly shielded, meaning they can break easily and cause electric shock.