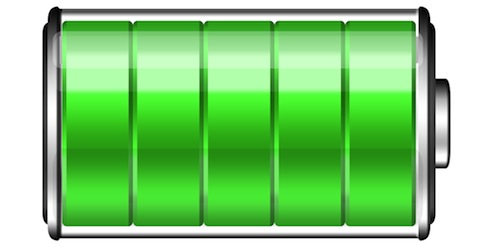 Do you ever notice that you were near always near a charger or always needing to borrow someone else's phone to send a text or make a quick phone call? If so, it may be time for you to pick up a new phone to experience a better battery life. There are a few great phones currently available for purchase that offer great battery life, but if you want to grab one of the best then here are the top of the list.
The ZenFone 3 Zoom features a massive 5,000 mAh battery, and while its Snapdragon 625 processor isn't the fastest CPU available, it does a pretty good job managing power consumption. That means you're unlikely to run out of juice capturing photos with the ZenFone's dual rear cameras or its 13-MP selfie cam. You can also use your ZenFone 3 Zoom as a portable power pack, charging other devices via a reverse charging feature.
The modular design of the Moto Z lineup lets you easily attach add-ons to your phone to expand its capabilities. You won't need to worry about slapping an extra battery onto the back of the Moto Z Play, though: We measured nearly 14 hours of battery life on this modular phone.
Apple's new phone replaces the iPhone 7 Plus and improves on its battery test performance by 45 minutes — impressive since little has changed about the battery with the iPhone 8 Plus. Credit the new phone's A11 Bionic processor, which not only boosts the iPhone 8 Plus's performance but also seems to manage power more efficiently. That's not the only interesting thing about the iPhone 8 Plus's battery: the new phone also supports wireless charging, using the Qi standard.
Samsung put a 3,500 mAh battery into the 6.2-inch S8+, which is actually smaller than the power pack inside last year's S7 Edge. Nevertheless, the S8+ outperformed that model on our battery test by nearly an hour. Part of the credit goes to the Snapdragon 835 inside of the S8+ and its much-improved power management features.
Aside from durability, LG didn't forget about battery life, as the X Venture lasted more than 11 hours on our test. That's not quite the 12:58 that the X Venture's power-preserving sibling, the LG X Power, can endure, but it's still among the longer-lasting smartphones have been tested recently.
There are a lot of great devices to choose from out there, but without a good battery life, you won't be able to play games, go on social media, or even make a phone call. It's great that more phones are coming out with these new battery features that help in enriching our technology life.